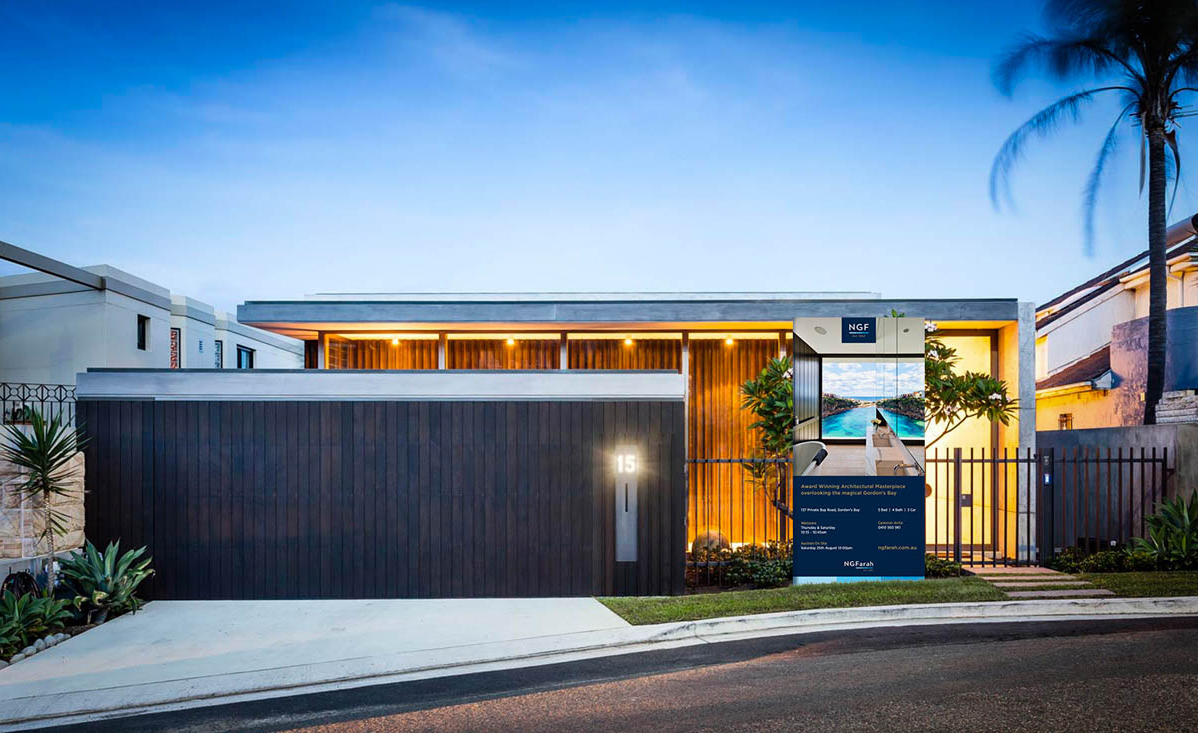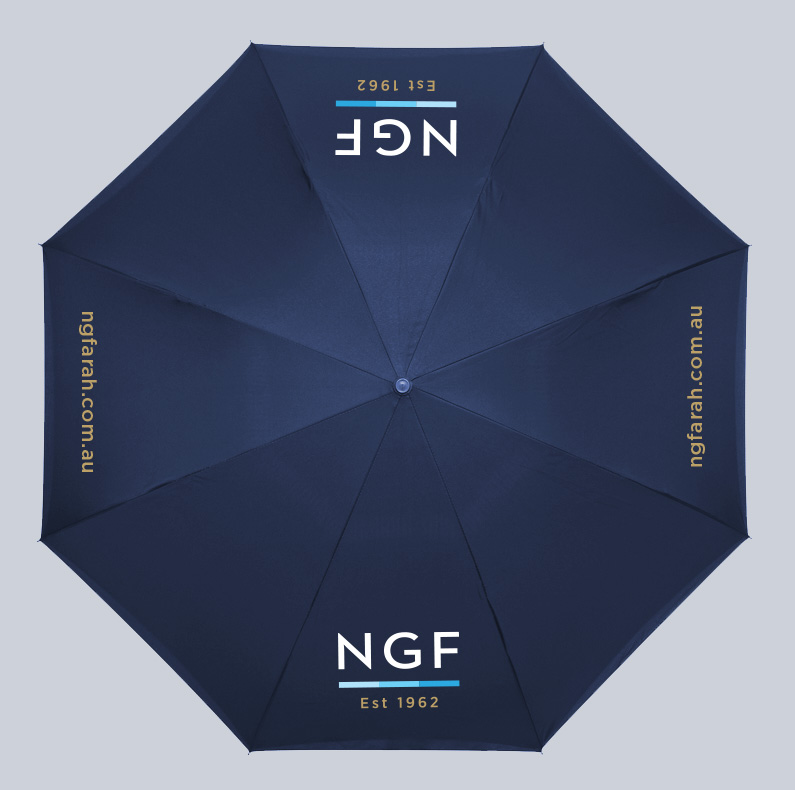 Since 1962, N G Farah has exemplified a steadfast commitment to service, creativity and hard work. Still independently owned today, the offices are strategically located to provide the most comprehensive real estate coverage in the South-Eastern region of Sydney.
With such a rich history and culture engrained in N G Farah it was our mission to create a completely new aesthetic for the company moving forward that would do the brand justice. Under our direction, it was concluded imperative to evolve the brand in creating an adaptable and future focused identity + brand elements that would differentiate the company in the market place. During this process we created 2 logo options from which everything else was derived. One being the full NGFarah logo and secondly the evolved and alternate NGF acronym logo.
We loved the challenge of managing the process with the design & creation of an extensive list of necessary real estate collateral. This included such items as Office Renovations, Signage, Signboards, Stationary, Profiles, Advertising, Marketing, Web Design, Printing and much more.
RE-BRANDING  |  CREATIVE DIRECTION  |  ADVERTISING  |  MARKETING  |  SIGNAGE  |  COMPANY COLLATERAL  |  LOGO + GRAPHIC ANIMATION  |  WEBSITE RE-FRESH